Dot has begun Serious nesting!!! She has been running around her cage with huge mouthfuls of hay packing it into her box! Today is the due date. Which its like with anything else having babies... Give or take a few days...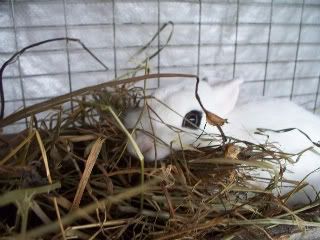 She has kind of a wild eyed look all day... Which I don't blame her I was probably a little wild eyed when in labor too!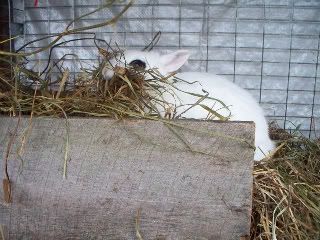 I have No Idea why this pic is still so big!! I resized it to the same as the rest.....
She will probably be pulling hair sometime tonight.. That means babies with in 24 hours!!
Here is my decorating efforts for the day.. Its in my bathroom. This is an old chair used for a towel rack. My moms idea originally but she moved and changed things.. SO I adapted it!! I have a blank spot next to the Lavender wreath I made. I am not sure what I want to put there.. But when I see it I will know... This whole thing cost.... Well Nothing really....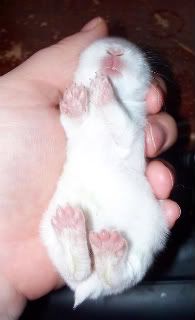 And what would my blog post be with out the newest pic of the baby bunny! It sniffs around and nibbles on things now..
I had to use a different way to post pics. It wouldnt let me post them the regular way.. Gotta Love It!